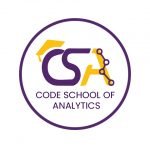 Website Code School of Analytics
Learn Digitally
Job Description:
The Android trainer at CSA is expected to provide supervision and training to the final year students regarding their projects.
The students attending trainings should be closely monitored on performance by giving assignments to them.
Develop application programming interfaces (APIs) to support mobile functionality.
Suggest and implement new mobile products and applications.
Work closely with colleagues to constantly innovate app functionality and design.
Use and adapt existing web applications for apps.
Write unit and UI tests to identify malfunctions.
Troubleshoot and debug to optimize performance.
Design interfaces to improve user experience.
Gather specific requirements and suggest solutions.
Teach students about the Mobile app development from basics to advance.
Facilitate a dynamic and collaborative classroom community.
Inspire students to persevere through the challenges of learning a new suite of skills through a term project.
Follow the guideline and schedule of the course given by the management team and contributes in changings of guideline with personal experience.
Assign tasks to students, on daily basis which should enhance their development and communication Skills.
Should be punctual on the time slots assigned by management after proper coordination regarding availability.
Prepare reports of student's performance on the results of the tasks and handover it to management.
Qualification and Skills:
At least 3 years of work experience as a Mobile application developer.
BSc degree in Computer Science or relevant field
Proven work experience as a Mobile Application developer.
In-depth knowledge of at least one programming language like Swift and Java.
Should know any of the relevant stacks (MERN or MEAN).
Experience with third-party libraries and APIs.
Familiarity with OOP design principles
Excellent analytical skills with a good problem-solving attitude
Ability to perform in a team environment