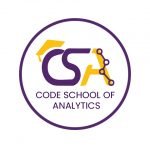 Website Code School of Analytics
Learn Digitally
Job Description:
Planning, designing and developing cloud-based applications.
Managing cloud environments in accordance with organization security guidelines.
Educating involved teams on the implementation of new cloud-based initiatives, providing associated training as required to further the organization's success.
Employing exceptional problem-solving skills, with the ability to see and solve issues.
Lead and develop best practices for larger Cloud Engineer team.
Building and designing web services in the cloud, along with implementing the set-up of geographically redundant services.
Orchestrating and automating cloud-based platforms throughout the company.
Stay current with industry trends, making recommendations as needed to help the company excel.
Define and document best practices and strategies regarding application deployment and infrastructure maintenance.
Troubleshoot incidents, identify root cause, fix and document problems, and implement preventive measures
Teach students about the different aspects of cloud computing starting from basics.
Facilitate a dynamic and collaborative classroom community.
Inspire students to persevere through the challenges of learning a new suite of skills through a term project.
Follow the guideline and schedule of the course given by the management team and also contributes in changings of guideline with personal experience.
Assign tasks to students, on daily basis which should enhance their communication Skills and convincing power.
Should be punctual on the time slots assigned by management after proper coordination regarding availability.
Prepare reports of student's performance on the results of the tasks and handover it to management.
Qualification and research:
At least 3 years of work experience as a data scientist.
Bachelor's degree in computer science or information technology.
3+ years of experience architecting, designing, developing, and implementing cloud solutions on AWS platforms.
Understanding of and experience with pillars of a well-architected frameworks.
Moderate to expert experience in several of the following areas: database architecture, ETL, business intelligence, big data, machine learning, advanced analytics
Proven ability to be collaborative with multi-disciplinary teams of business analysts, developers, data scientists, and subject matter experts.
Problem-solving aptitude
Excellent communication and presentation skills
A drive to learn and master new technologies and techniques.