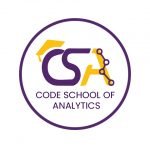 Website Code School of Analytics
Learn Digitally
1.1 job Description:
Gathering and evaluations of user requirements to achieve the high level of user satisfaction.
Create overall concepts for the user experience within a business webpage or product, ensuring all interactions are intuitive and easy for customers
Producing high quality UX design solutions through wireframes, visual and graphic designs, flow diagrams, storyboards, site maps, and prototypes
With planning and implementation of new design optimize the existing user designs.
Designing UI elements and tools such as navigation menus, search boxes, tabs, and widgets for our digital assets.
Testing UI elements such as CTAs, banners, page layouts, page designs, page flows, and target links for landing pages.
Providing advice and guidance on the implementation of the UX research methodologies and testing activities in order to analyse and predict user behaviour.
Design the aesthetics to be implemented within a website or product, from the layout menus and drop-down options to colours and fonts
Conduct testing of completed applications, websites and software to Assess user experience
follow the guideline and schedule of the course given by the management team and contributes in changings
of guideline with personal experience.
Assign regular tasks to students.
committed to deliver best in class training according to project.
punctual on the time slots assigned by management after proper coordination regarding availability.
prepare reports of student's performance on the results of the tasks and handover it to management.
1.2 Qualification and Skills:
3-5 years of demonstrated experience in creating and implementing UI design
Proficient with visual design programs such as Adobe Photoshop
A portfolio of professional design work for both mobile and web platforms.
Working knowledge of the following technologies Sketch, in vision, Visio , HTML ,CSS , Design systems and adobe creative suits.
A team player but can woke independently too.
Working experience with adobe photoshop.
Excellent verbal and written communication skills.