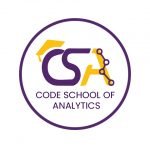 Website Code School of Analytics
Learn Digitally
1.1 Job Description:
Manage online inventory from day to day on regular basis.
Develop campaigns to increase digital sales through the adoption of basic ML algorithms.
Optimize paid advertising campaigns using SEO and other tools.
Help manage online marketing presence, including on social media platforms (Facebook, Twitter, Instagram, Snapchat).
Monitor changes in website traffic or increases in sales.
Assist with forming company's overall digital marketing strategy.
Research, interpret, and summarize regulatory requirements in easily understood terms and work with internal teams to correctly implement those requirements.
Support 2nd line functions, including oversight programs for merchants, annual compliance reviews, and compliance risk assessments.
Prepare emails to send out to customers
Identify trends and insights, and optimize performance based on the insights.
Teach students about the marketing research strategies.
Teach students about the marketing process flow on all the social apps (including Facebook, twitter and link din).
Facilitate a dynamic and collaborative classroom community.
Inspire students to persevere through the challenges of learning a new suite of skills
Follow the guideline and schedule of the course given by the management team and also contributes in changings of guideline with personal experience.
Assign tasks to students which should enhance their communication Skills and convincing power.
Should be punctual on the time slots assigned by management after proper coordination regarding availability.
prepare reports of student's performance on the results of the tasks and handover it to management.
1.2 Qualification and Research:
At least 3 years of work experience as an Online store specialist.
Bachelor's degree in marketing (preferred)
Experience managing digital product inventory
Experience using web analytics and optimization tools
Excellent Analytical skills.
Excellent verbal and written communication skills.
Highly creative with experience in identifying target audiences and devising digital campaigns that engage, inform and motivate about perks of online shopping.