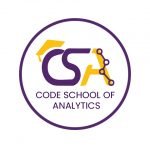 Website Code School of Analytics
Learn Digitally
Job Description:
Analyze, review and implement the websites that are optimized to be picked by search engines.
develop the content include phrases in order to increase traffic to websites.
identify most powerful keywords to drive the most valuable traffic.
Perform ongoing keyword discovery, expansion and optimization
preparation of detailed strategy reports.
conduct various testing methods in design, layout and advertising techniques in order to gain most organic and paid traffic.
Review and analyze the client site for the identification of areas which can be improved and optimized.
Track, report, and analyze website analytics and PPC initiatives and campaigns while managing the campaigns expenses and staying in budgets.
Writing powerful calls-to-action to convert visitors.
implementation of off-page SEO, on-page-SEO and SEO for images.
Writing SEO content for blogs, websites and social media account.
Development of link building strategy which will also involves Back Linking and Search Engine Marketing (SEM).
Keeping updated on both white hat and black hat SEO strategies to avoid stay within search engine guidelines.
SEO is an ever-changing landscape, so an SEO specialist and instructor need to be continuously learning and evolving so that students can learn in more effective way from instructor.
follow the guideline and schedule of the course given by the management team and contributes in changings of guideline with personal experience.
Assign regular tasks to students.
committed to deliver best in class training according to project.
punctual on the time slots assigned by management after proper coordination regarding availability.
prepare reports of student's performance on the results of the tasks and handover it to management.
 Qualification and Skills:
Excellent verbal and written communication skill.
Outstanding ability to think creatively, strategically, and identify and resolve problems.
Proven SEO experience. (minimum of 2 to 3 years)
Proven SEM experience managing PPC campaigns across Google, Yahoo and Bing.
In-depth experience with website analytics tools (e.g., Google Analytics, Net Insight, Omniture, Web Trends).
Experience with A/B and multivariate experiments.
Working knowledge of HTML, CSS, and JavaScript development and constraints.
Up to date with the latest trends and best practices in SEO and SEM.