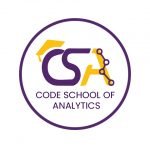 Website Code School of Analytics
Learn Digitally
 Job Description:
Setting up the WordPress site from the scratch.
Designing and building the website front-end with the help of html5 CSS and j query.
Designing and managing the website back-end including database and server integration.
working with c-panel for web hosting.
generating websites themes and plugins including the installation of different plugins with respect to different projects.
Conducting website performance tests with solution of optimization and speed problems.
Troubleshooting content issues.
Monitoring the performance of live website.
use of different types of unique elements to give an interactive look to website with respect to the given theme.
maintenance of website as per the need of time.
maintaining the backup of the old content and features of the site.
Search engine optimization of the website.
Teach students about the communication and requirements gathering process from clients.
Teach students the tricks and tactics to create website architecture based on requirements gathered from clients.
generating websites themes and plugins and make them learn.
Teach Students how to formulate an effective, responsive design and turning it into a working theme and plugin.
follow the guideline and schedule of the course given by the management team and also contributes in changings
of guideline with personal experience.
Assign regular tasks to students.
committed to deliver best in class training according to project.
punctual on the time slots assigned by management after proper coordination regarding availability.
prepare reports of student's performance on the results of the tasks and handover it to management.
Qualification and Skills:
proven work experience as WordPress developer (minimum of two to three years)
Knowledge of front-end technologies including CSS3, JavaScript, HTML5, and jQuery.
Experience working with debugging tools such as Chrome Inspector and Firebug.
Good understanding of website architecture and aesthetics.
Ability to understand CSS changes and their ramifications to ensure consistent style across platforms and browsers
Proficient understanding of code versioning tools {{such as Git, SVN, and Mercurial}}
Strong understanding of PHP back-end development.
Good communication skills.